In the second instalment of the Sports Grape Premier League Team of the Week, we look at some of the stand-out performers from Gameweek 10 and, as per usual, there are some surprises.
Goalkeeper
Ryan
The Brighton man put in a supreme display, against a dominant Wolves side, that led to Brighton bringing home the 3 points in a 1-0 victory. Wolves had almost all of the attacking momentum as well as having an astounding 25 shots. However, Ryan remained strong and kept his clean sheet intact whilst making seven saves in the process.
Defenders
Balbuena
Balbuena scored the only West Ham goal in a tightly-contested draw against Leicester City. It was a gritty performance from the Paraguayan as West Ham played close to the whole match with 10-men, after captain Mark Noble got sent off. West Ham were unluckly not to take the 3 points home after such a passionate performance and, if it wasn't for a wicked deflection in the 89th minute, then they would have.
Bruno
It wasn't just Mat Ryan that impressed in Brighton's defensive efforts on Saturday, it was also Bruno that put in a fantastic display. He did this through his constant winning of duels combined with vital clearances and blocks in order to avert the danger away from The Seagulls' goal. He also managed to grab himself an assist for the only the goal of the game and, overall, put in an exceptionally good captains' performance for a 38 year old.
Alonso
Alonso managed to grab himself a late assist to cap off a dominating display from Chelsea and himself. He was much more defensively disciplined than he would usually be, as shown by his heat map and his general defensive stats which include a 100% tackle success rate.
Midfielders
Pereyra
Before this game, I would have argued that Huddersfield aren't playing as badly as their form and league position suggests. However, something must not be right to not win a match in 10 games. Nevertheless, Roberto Pereyra managed to put in an exquisite attacking performance in a 3-0 dismantling of Huddersfield. He scored a brilliant solo goal early on and then dominated from that point with his successful dribbles and meaningful forward passing.
Barkley
This one is a no-brainer. Ross Barkley got himself two assists and a goal in what was a thrilling performance against Burnley, where Chelsea thrashed them four goals to nil. It wasn't just his ability to contribute to goals that was impressive, it was also his ability to regulate the tempo of the match. He had the highest passing accuracy out of all the players involved, including Jorginho; a player known for his passing ability.
Milivojevic
He scored the all-important equaliser in the London derby between Crystal Palace and Arsenal. Even after his penalty miss vs Everton last week, he still managed to perfectly dispatch two crucial penalties today to earn Palace a point whilst ending Arsenal's 11 game-winning run in the process.
Fraser
Fraser has been one of a number of Bournemouth players to have excelled this season. After his two assists versus Fulham, no one has more assists than him. The Scot was a menace to Fulham from start to finish, winning 3 fouls over the duration of the game. Not only that but he constantly threatened the Fulham backline with his frequent, whipped crosses that caused the Fulham defence all sorts of problems.
Forwards
The fact that people were saying he is a one-season-wonder is beyond me. He has shown promise all season whilst having very similar goal scoring and assisting stats compared to this point last season. Against Cardiff, he began to prove his doubters wrong, with a goal and two assists in a 4-1 victory.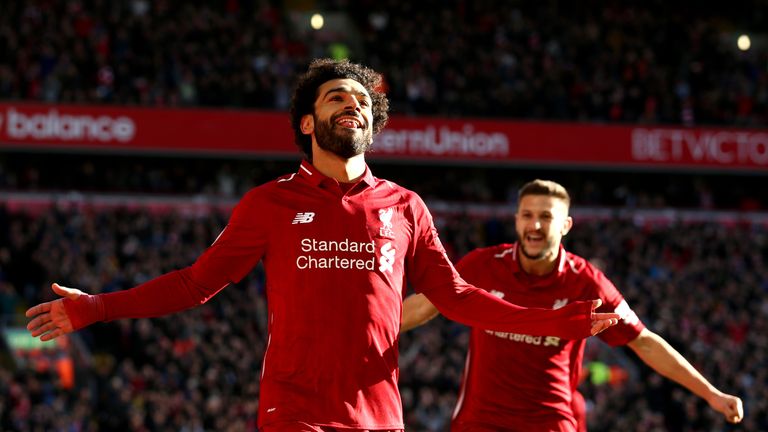 Wilson
The Bournemouth centre-forward is showing no signs of letting up. Away against a defensively weak Fulham side, he netted his 4th and 5th goals of the season, to take him just 2 goals behind the league's leading scorers – Hazard and Aubameyang. Wilson was instrumental in Bournemouth's 3 goals and played a part in the penalty, that he took and scored, by winning it. He could have even had a hat-trick if he were more clinical.
Mané
After not scoring for nearly 2 months, Mané was back on the score-sheet with a bang. He grabbed 2 goals at Anfield versus Cardiff and put in a really impressive overall display. Both of his goals were technically superb. In the first, it was the power and accuracy of his weaker foot that stood out. Whereas, in the second, it was his almost untrackable run that stood out.